Surendran.k
OUR DIRECTORS MESSAGE

Welcome to Adiveda Research Institute of Yoga Science and Naturopathy to experience true knowledge of yoga Science.

There are several learning techniques to equip people to learn yoga. However, the depth of yoga science is beyond the excessive speed of modern man. Short term courses in yoga emphasis only on physical exercises which is totally contradictory to the fact that yoga aims to realise one's body and mind and achieve effective control over them. It s essential to have a study option to fulfil such in depth knowledge in yoga and Adiveda Research Institute creates this opportunity for the modern world. I wish you all success in your aims to enlighten your life through learning yoga.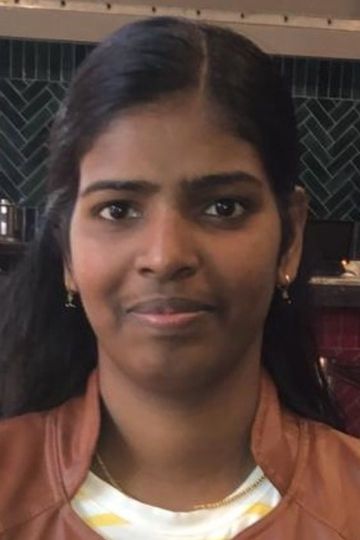 Siji Girija Soman
Our Secretary's Message

Yoga is one of the precious gift that is given to the world which is originated in India. The beginnings of the yoga were developed by the Indus- Sarasvati civilization in Northern India over 5,000years ago. Aside from the physical benefits, yoga helps a person to realize his or her own inner self and helps a person to control over his mind and spirit. The scope of yoga is growing day by day and the need for passing the knowledge in yoga science to the new generation is also increasing. Adiveda Research Institute of yoga science and Naturopathy intends to take over this mission of spreading yoga worldwide. We welcome everyone to experience and learn the true essence of yoga science from Adiveda.
Academic Team (Leader's)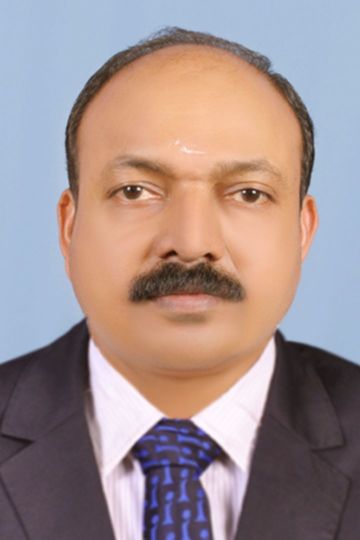 Dr.CR Harilakshmindrakumar

Dr Harilakshmindrakumar, born in 1971 as the son of an astrophysicist and hereditaary mystery therapist Dr. Nellimood HC Kumar from Anikkad village in Kottayam district and Mrs. Omana Sreekumar.

He holds Bachelor of Science in Plant Sciences, Doctorate in Natural Life Sciences, Doctorate in Buddha and Gandhi, Diploma, PG Diploma and MSc in Yoga And Naturopathy, and Postdoctoral Fellow in MG University's Department of International Relations.

He is the Director of Funerary at MG University Center for Yoga and Naturopathy, Chairman of MASNYS, President of NIRMIDC, IQAC. He serves as a Coordinator, NAC Member, Calicut University Board of Study Member, Gandhigram Rural University Examination Committee Member and Lifetime Member of Kottayam District Natural Resources Committee.

He has organized four international seminars, eight national seminars, lecture series and syllabus. He has participated in over fifty seminars and more than thirty conferences nationally and internationally, including The University of Visual Performance Arts, Colombia and has published nine articles and four books. He has secured IPCAI National Award, GICSNA National Award, Adiveda Research Institute Award andARFSCD Award.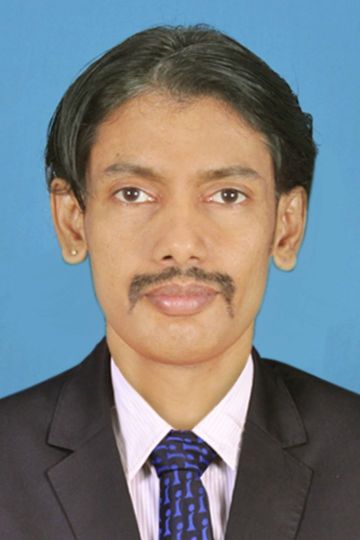 Dr. Rajesh Kadamanchira

Dr. Rajesh Kadamanchira was born on May 28, 1977 in Kadmanchira, a village in Changanassery Taluk, Changanassery, as the son of Sadanandan and Omana. He started his literary education through the ground-writing Kalari under the guidance of Kalyani, a master. He did his schooling in the following schools - Changanassery J. M. L.P. School, S. B. High School, Govt. High School Vazhappally. Nattakam Govt College. After completing his college education, he obtained a Diploma in Auto Mobile Engineering and then worked in the automotive industry. In 2005 he joined in "Aluva Advaitaashramam" yoga institution and Yoga was begun under the discipline of Dr.Haridas. Thereafter, he is active in the field of Yoga Teaching and Practice after completing his studies in Yoga Science from various study centers.
Areas of Operation

He is also a Yoga Instructor at B.M.M Senior Secondary School, Pampady, Gurukul Mount Public School Kunnanthanam, and a Special Correspondent for Kavimozhi Magazine in Media, and writes articles in Forest Department official magazine, Aranyam and Kerala Bhushanam. As a member of the Kottayam Nature Society, he is also an environmental activist, writer, environmental short-film and documentary director, nature lover and natural farmer.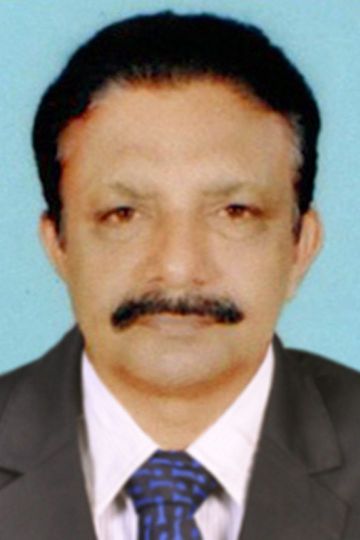 Alexander John

Alexander John is a member of the Puthuppally panchayat in Kottayam district. Son of M.A John and Eliamma John, born in 18-08-1952. He completed his schooling from MT Seminary School, CMS College, Baselios College and NSS Cooperative College, Kottayam. From 1980 to 83, he worked at the University of Kerala and Mahatma Gandhi University from 1985 to 2007. He retired from service as the Deputy Registrar (Examination Department) of the University. The activities are organic landscape, agriculture and travel readings. He is practicing Yoga since 2005.